If your soul were to play piano for you, what would that sound like?
Well, I recently had the pleasure of receiving a musical soul journey with Silvia Dragt and Reina Oversteeg in the Netherlands. I had heard about the beautiful work they do together and was excited about having the chance to experience this live before going to Oz.
A few years ago I was in France and met David Bailey in Rennes le Chateau. He would ask your name and then moments later start playing what your soul was saying. It moved me to tears.
Turns out that Silvia had also met David and this had inspired her to start playing the piano intuitively.
Reina is a wonderful channel for Source and one of her gifts is reading someone's energy and putting that into words.
When the two of them join together, something magical happens.
While Silvia plays the piano, Reina writes the messages she receives and wouldn't you know it?… The music and messages are a perfect match.
The audio tracks were recorded and put on a CD, the messages typed out and both were sent to me so that I can listen to and read this gift from my Soul to me, via Silvia and Reina, again and again. Guess what the tracks were called?
Sparkle of Joy, Love, The Essence and Free.
How is that for a confirmation?!
The music and messages can support someone in their transformational journey and are also offered long distance. The beauty of technology, right?
To give you a sense of what these sessions are like, we recorded my Musical Soul Journey. I am happy to share it with you and give you a glimpse of what my soul was expressing.
So… sit back and enjoy the next 38 minutes.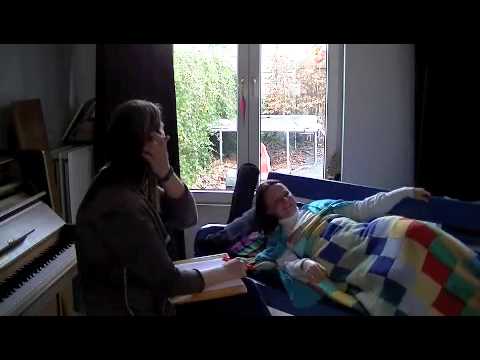 I'd love to read your comments on how this felt for you. And if you'd like to have your own musical message from your soul, whether for your personal journey or for your business, then you can contact Silvia and Reina at  http://magictones.nl
To be continued…
Many joyful blessings,
Tina
www.innerdelight.com
Copyright © 2013 Tina van Leuven. All Rights Reserved.